Events in the month of October 2020
Click on an event to learn more or scroll down to view all
Thursday, October 15, 2020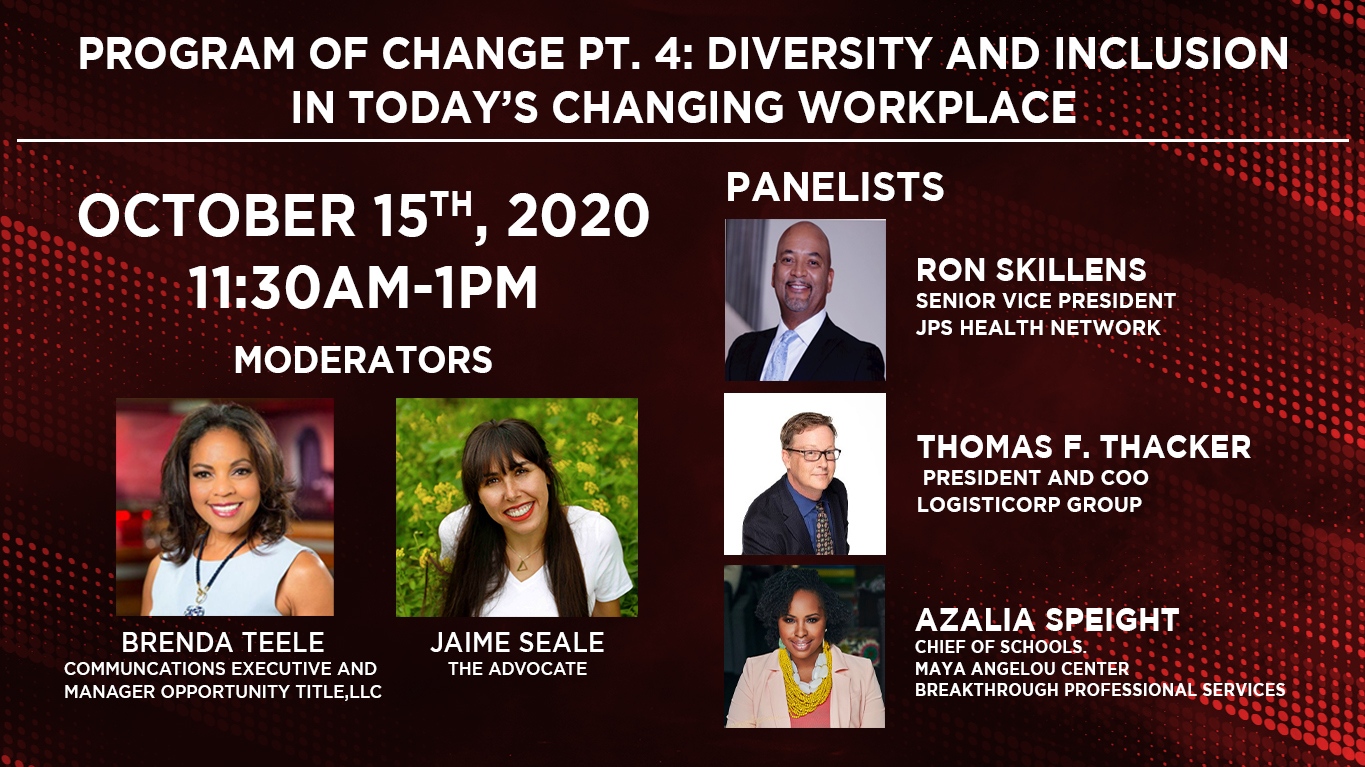 Program of Change: Part 4
Diversity and Inclusion in Today's Changing Workplace
We now take lessons from 3 powerful books and discuss how to implement diversity at work. Our panel will be lead by Brenda Teele and Jaime Seale. They will be assisted by our outstanding panelist Ron Skillens, Sr. VP at JPS Health Network, Thomas Thacker, President & COO at Logisticorp Group, and Azalia Speight, Chief of Schools. Maya Angelou Center
Breakthrough Professional Services.
These leaders will help us define diversity, the culture around a successful diverse workplace, and the tools needed to keep the diversity healthy. With years of experience and success, they will share their executive mindset that will apply to start up to small business to large business and corporate executives.
Join us for an educational hour of Business & Diversity talk.
more info...
---
Tuesday, October 27, 2020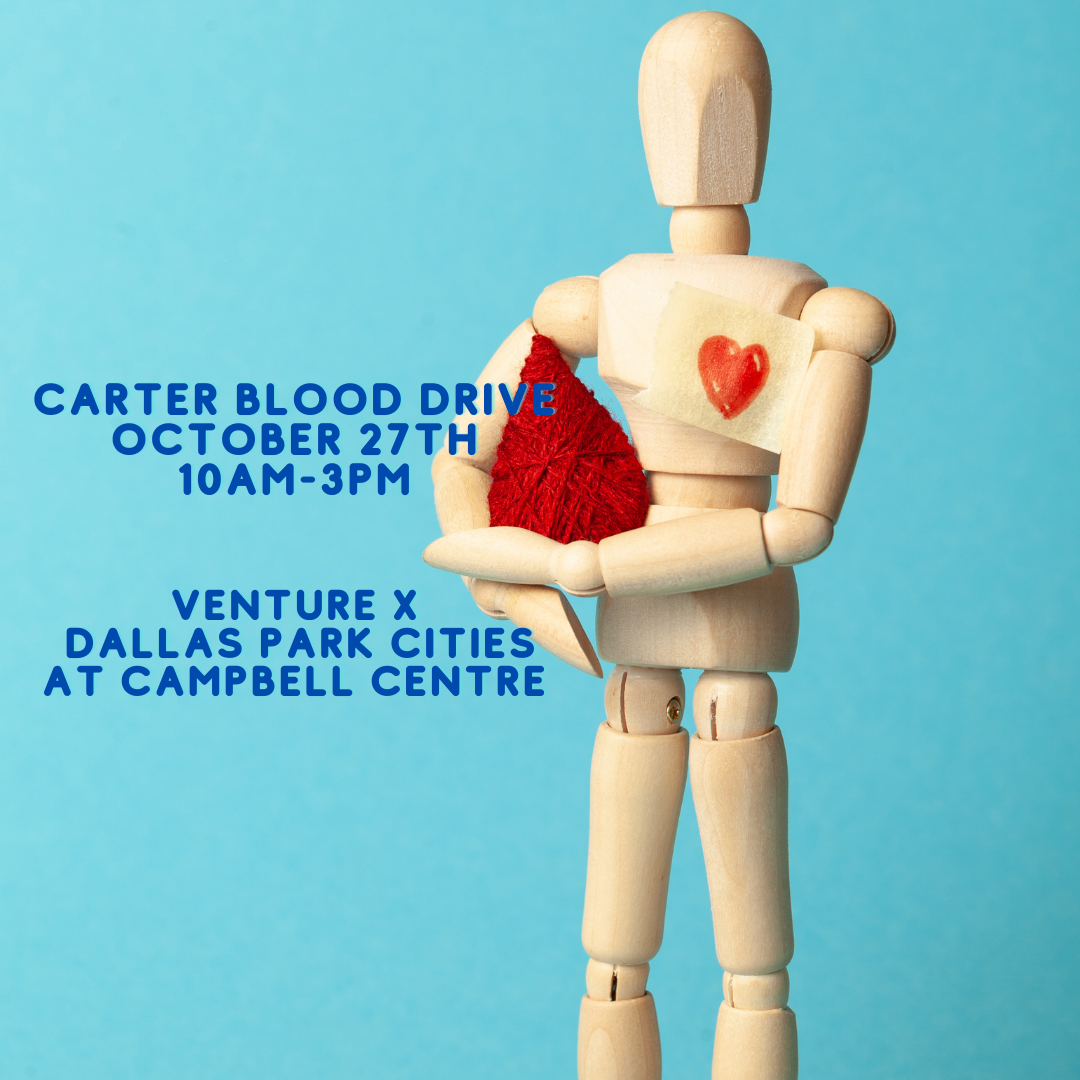 Located at 8350 North Central Expressway, Suite 1900, Dallas, TX 75206 on the 19th floor.
Sign up for a time slot at:
https://ww3.greatpartners.org/donor/schedules/drive_schedule/116520
more info...
---