Events in the month of August 2020
Click on an event to learn more or scroll down to view all
Wednesday, August 19, 2020
This is our monthly happy hour which will give you the opportunity to visit a variety of Lake Highlands venues and meet new friends and business contacts while having a cold drink and relaxing with good folks from the Lake Highlands Chamber of Commerce.
Everyone is welcome at this event, you do not need to be a chamber member and make sure to bring plenty of business cards!
This event features free appetizers provided by our event sponsor, a business card door prize drawing and a monthly speaker from our community who will give you helpful advice and information about their industry.
Admission is free, the events start at 5:30pm and there is no hard start, show up when you're able to and we look forward to seeing you! Contact benjaminrlauer@gmail.com for event specific information including this month's location if you aren't getting the monthly emails. If you'd like to sponsor appetizers, bring a door prize, host an event at your venue or speak at an upcoming event, contact us for upcoming opportunities!
more info...
---
Thursday, August 20, 2020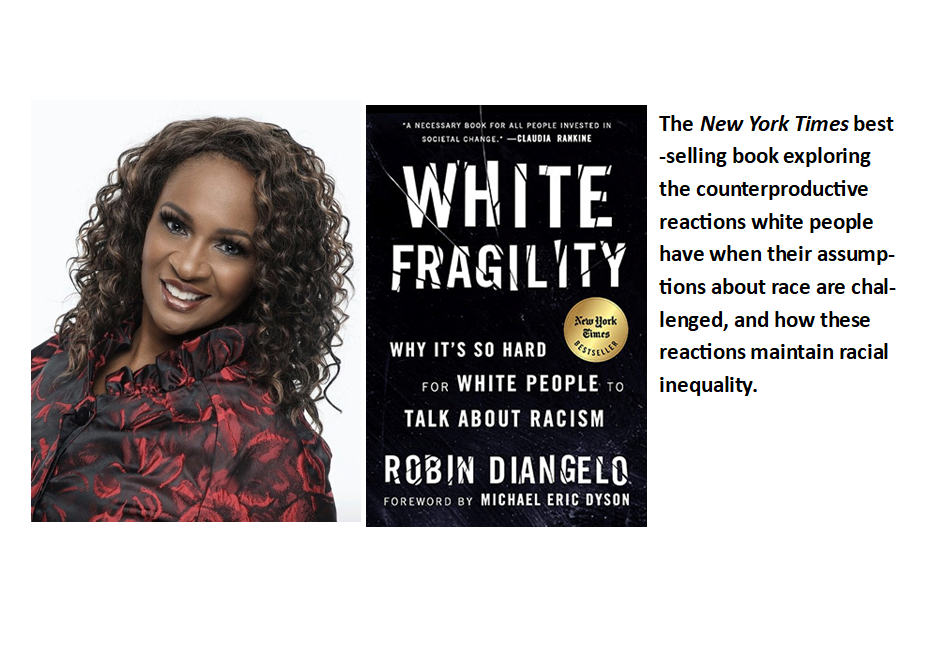 Part 2 of 5: The Power of Change

White Fragility: Why It's So Hard for White People to Talk About Racism

by Robin Diangelo

Dr. Sheron C. Patterson is the Senior Pastor at The Park United Methodist Church located in historic Hamilton Park [NE Corner of 75 at Forest Lane]. Dr. Patterson is a dynamic speaker, preacher, innovator. She is currently leading a study of White Fragility with numerous regional Methodist pastors. She will bring here insight, knowledge, education, and experience into the book to give us a deep dive.

The

New York Times

best-selling book exploring the counterproductive reactions white people have when their assumptions about race are challenged, and how these reactions maintain racial inequality.

In this "vital, necessary, and beautiful book" (Michael Eric Dyson), anti racist educator Robin DiAngelo deftly illuminates the phenomenon of white fragility and "allows us to understand racism as a practice not restricted to 'bad people' (Claudia Rankine). Referring to the defensive moves that white people make when challenged racially, white fragility is characterized by emotions such as anger, fear, and guilt, and by behaviors including argumentation and silence. These behaviors, in turn, function to reinstate white racial equilibrium and prevent any meaningful cross-racial dialogue. In this in-depth exploration, DiAngelo examines how white fragility develops, how it protects racial inequality, and what we can do to engage more constructively.

It's another book in our series contemplating change and how we can change.

You must RSVP to obtain the link.

more info...
---