Events in the month of August 2019
Click on an event to learn more or scroll down to view all
Saturday, August 17, 2019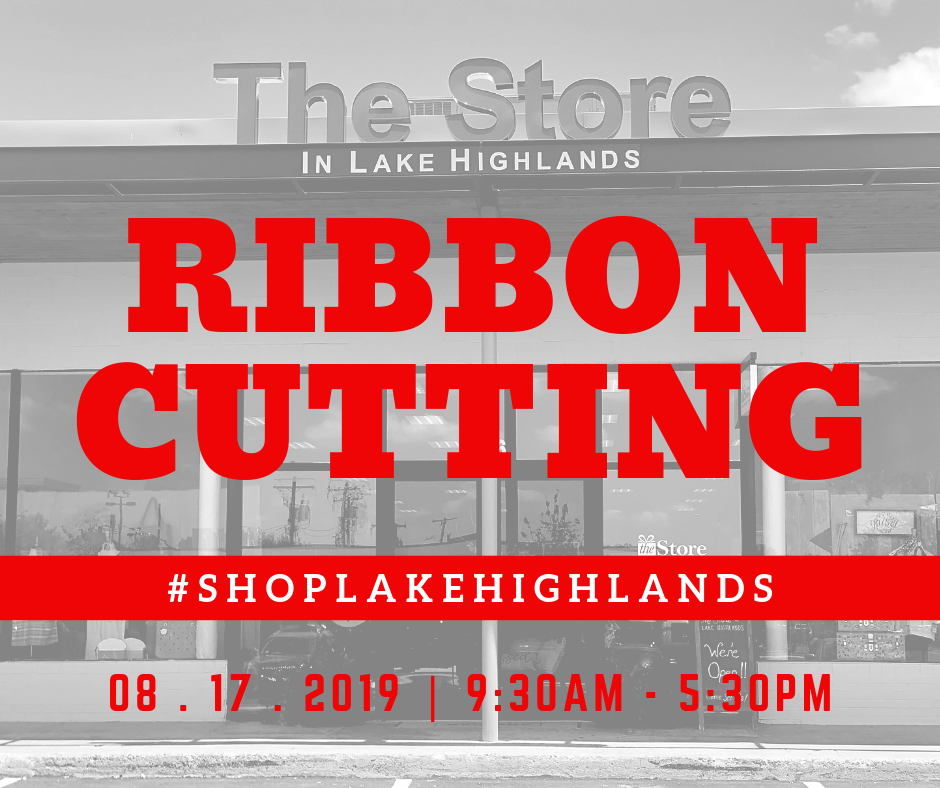 We are excited to host the GRAND RE-OPENING of The Store in Lake Highlands. The Store is now located off the southeast corner of Audelia and Walnut Hill behind the Chase Bank. The event is open to the public. Let's celebrate small business in Lake Highlands. Join us this Saturday at 9:30am.

List of Saturdays events:
• 9:30AM Ribbon Cutting with Deputy Mayor Pro Tem, Adam McGough and the LH Chamber of Commerce
• 11AM Storytime Book and Signing with Off the Chart:
The Amazing Story of the Alphabet Zebra with
children's author Ann Stautz

• 12:30–2:30PM Free Kona Ices from the Kona Shaved Ice Truck

• 100 FREE: #shoplakehighlands t-shirts to the first 100 customers

• Register-to-Wins Items & Special Event Savings
more info...
---
Wednesday, August 21, 2019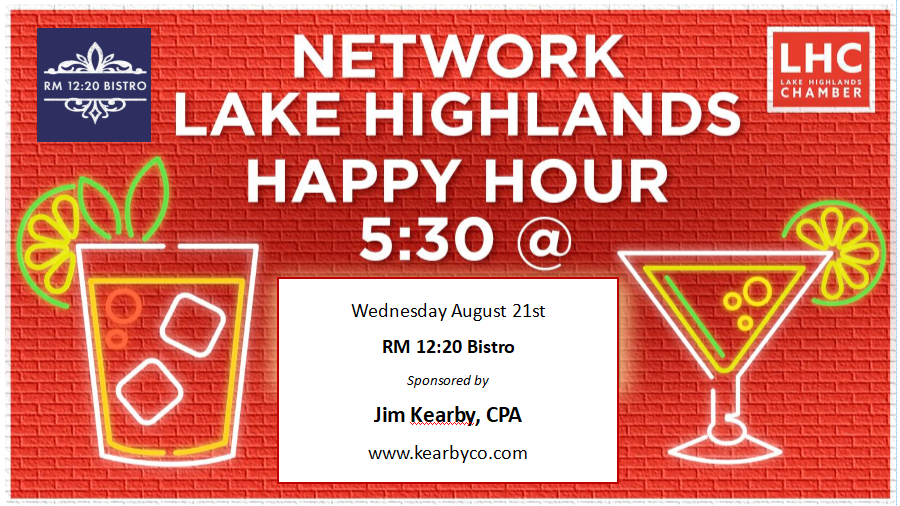 We are very excited about Network Lake Highlands and the continued support from the small business community. In August, we are being hosted at the delicious RM 12:20 Bistro. Our Councilman Adam Mcgough will be speaking. And all of this is being sponsored by Jim Kearby, CPA.

Step out and stop by. We have a wonderful event happening in support of the local small business community.
more info...
---